12/17/16

Flew to Port Townsend for breakfast with Darin and Martin.

Definately Winter flying today. When I got to the airport my car was saying it was 20 degrees.




It was looking a little ominous to the North but Jefferson County Airport was calling VFR so we continued.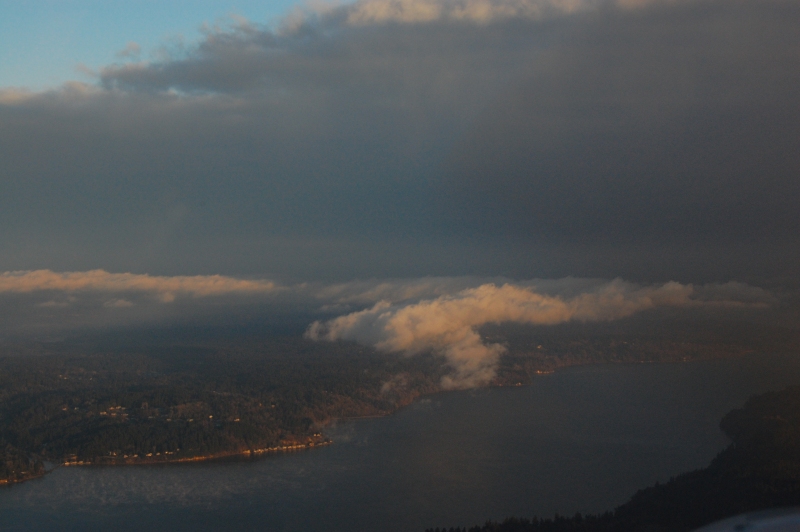 Kind of weird fog right down on the water.




It had snowed just before we landed and the runway was all white. Since it was so cold the snow hadn't stuck at all to the pavement and it essentially blew right off. I landed first and Darin who was right behind me said it looked very cool as I entered ground effect and the smoke started blowing sideways almost like a float plane landing in a lake.

This Bonanza was taking off after we all landed.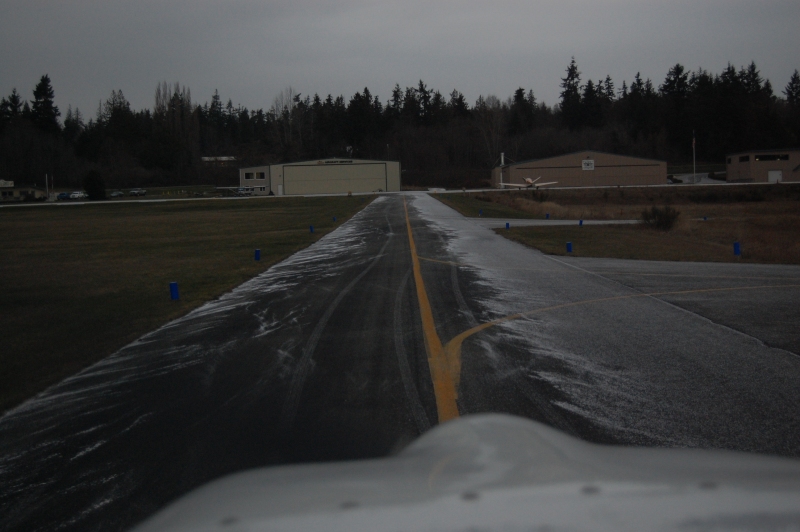 After breakfast it started snowing again.




It started not looking so great as we took off to the West...




but looked better and better as we headed South.




On the way back we stopped at Tacoma Narrows for a bit and had some hot coffee in the restaurant. I bought some Yakima snowboard racks off of Craigslist and the guy met us there.




Soon we were heading back to Thun Field.

Back