10/4/15


Flew to Forks with Darin and Chad.

Since Chad is at Paine Field in Everett we decided to just meet him in Forks around 9. Darin had the good idea to fly down to Centralia and get fuel since it was more than a dollar cheaper per gallon then Thun.





Down at Centralia this twin was holding short when we landed. I asked the guy what that was hanging off the back and he said it was some kind of altimeter. (must be doing some kind of testing)




That's a good deal!!




From Centralia we pretty much went direct to Forks. Here we are near Elma.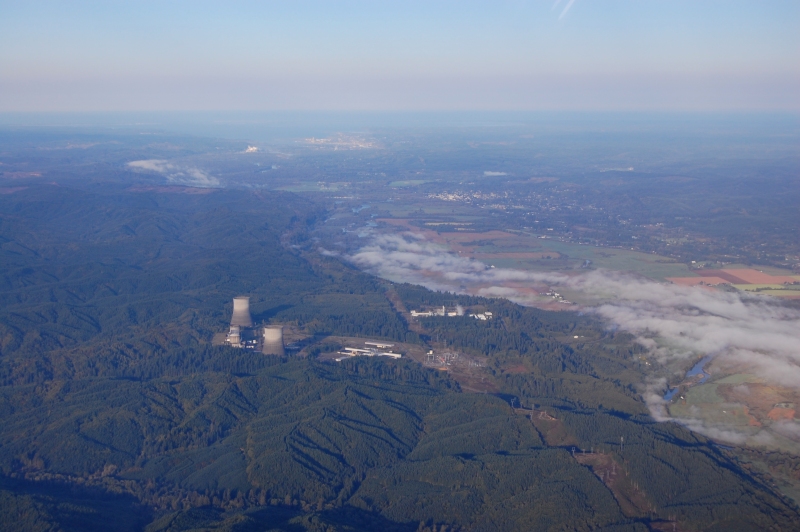 Lake Quinault




Decending into Forks. You can't quite see the airport yet as it's just on the other side of the hills.




Turning Final for runway 4




We were gonna park in front of this guys hangar but fortunately he painted a sign. :)




We walked approx a mile into town and had a great breakfast at The In Place.




I guess in the summer they close the runway down one weekend a month for drag racing. Supposedly it's kind of a big deal.




Just West of Forks is the Quillayute Airport. Chad had to get home but Darin and I decided to check it out. This was a former Naval Auxiliary Air Station. It's a really neat place but really run down. About the only thing still here is a NOAA Weather Station.




Nice view of the Pacific while turning base.




On final for runway 4 at Quillayute.




This was the old perpendicular runway that is now closed.




The main runway and taxiways aren't terrible but everywhere else is pretty bad. Lots of weeds growing through all the cracks.




This building isn't doing so well.




This old hangar is in pretty decent shape and looks like it was renovated fairly recently.




Here is the NOAA Weather building.




At first we thought this was an observatory, then we thought maybe it was a Doppler Radar. Turns out, after some research, that it is actually a hydrogen weather balloon launching site. NOAA launches 2 weather balloon here daily. One at 4AM and one at 4PM. Very cool, I'm definatley going to come back someday to see a launch. The radome contains the receiver for the balloon.




Here is a picture I found on the web of another launching facility.




The have a handicapped sized porta potty in the corner of this building.




At one time they had fuel available here but not any more. The tanks are still here but the are not operational.

Anyway what a weird place. It was like flying into some deserted airport that nobody had been to in years. I wonder how much longer it will be around.




On the way home we headed out to the coast and then North around the tip of Washington.




Turning Eastbound towards Port Angeles.

Back