9/27/15

Flew to Republic, WA with Darin and Joe.
Darin's friend Gary lives there and we planned to meet him for breakfast / lunch.

Our route more or less...




We got an early start and left just after 8am.




Joe Andre is in our EAA chapter and built an RV-8. He has been struggling with the FAA over his medical certificate the last several years and hasn't been able to fly his airplane.




As we were leaving a low ceiling was forming over the valley.




On our way up to 9500ft.




Wenatchee




We flew NE to Grand Coulee before turning north.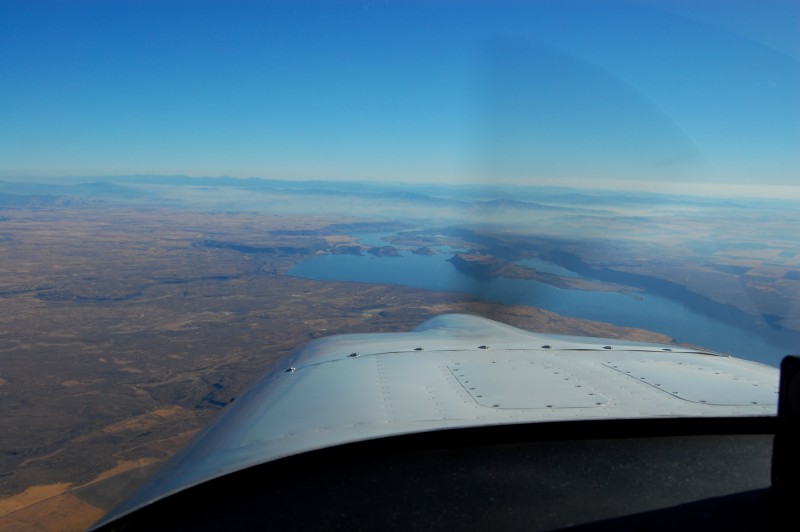 Even though all the TFR's are gone, there are still some small fires burning.




The town of Republic.




The airport is a bit North East of town next to Curlew Lake. (You can see it center right in the picture.)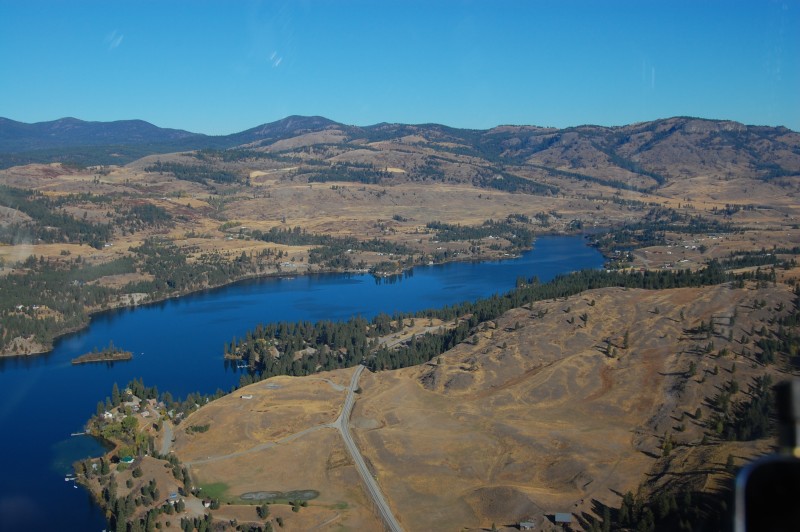 Entering on left downwind for runway 35.




Left base




Back taxiing after Darin landed behind me.




Darin got off on the gravel taxiway and said it was a little soft so I went all the way to the end and stayed on the asphalt.




Darin's friend Gary picked us up at the airport.




We went and saw Gary's beautiful retirement home he had built on Lake Curlew.




Great man cave in the basement.




After breakfast Gary took us back to the airport.




The pilot lounge




Not many planes on this airport.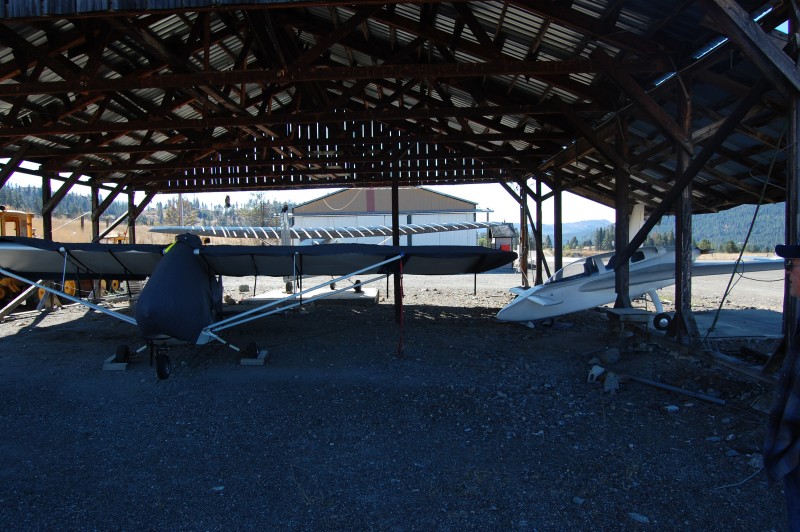 We were guessing these floats were home made for the light sport looking airplane in the outdoor hangar. (out of kayaks)




Darin took Gary for a quick spin in the 9A.




On the way home we flew West to Omak then South to Wenatchee. Here are some fires still burning. (maybe just smoldering now)




Salt mine???




Near Omak you can really see the charred ground from the fires.




Omak




Near Brewster




Lake Chelan




Wenatchee again




I flew over Mission Rigde ski resort which I have never seen before.




On the way home Darin dropped Joe off at Thun and I met him at Renton. He is leaving his airplane at Renton this week to finish up his instrument training and do his FAA checkride. Exciting stuff!



Wow another spectacular day of flying in Washington. Driving to Lake Curlew without traffic would have taken about 5 hours and 48 minutes each way. We did it in just 1 hour and 20 minutes each way.


Back