9/12/14

Flew to Reno for the Reno Air Races. We actually flew to Carson City because it is a lot more GA friendly airport then Reno International. Stead Field where the races are also isn't the best to fly into because it is closed during the event and there aren't any rental car options.

We've been wanting to fly to the races for quite awhile and this year everything just worked out. The weather, which is usually the biggest factor, looked great for both flying down and flying back home.
We left the house at 6am and planned to take off by 7am. Chad a guy I'd met on VAF was also planning on flying down but he'd be leaving Paine Field in Everett about 7. If nothing else we figured we'd just talk on the radio and be there in case either of us needed anything. He was planning on flying into Reno International. Our plan was to fly pretty much South to Eugene, then SE to Klammath Falls, then pretty much direct to Reno.




It's starting to get pretty chilly in the morning.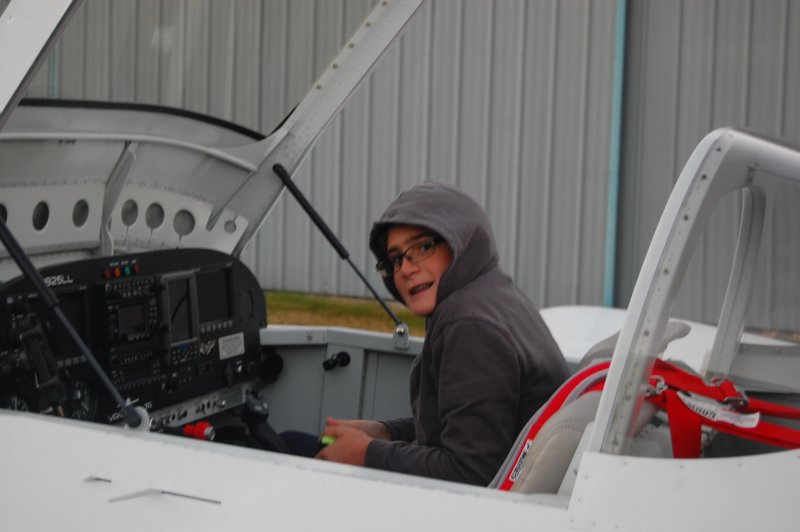 We took off at exactly 7am and it was perfect. Super smooth!




It started getting pretty hazy and smokey the further South we got. There are several pretty large forest fires burning in Oregon and Northern California.




Down by Eugene you could really see the smoke line. As we flew SE towards Klammath Falls we just about had a solid undercast of Smoke.




When we flew over Crater Lake you could barely even see it.




Fortunately things got better and better after Klammath Falls.




Eagle Lake about 20 miles North of Susanville, CA.




Pyramid Lake North East of Reno.




This is the Silver Springs Airport we almost flew to last year. (We ended up having to drive because of the weather.)




Carson City Airport. We ended up making it down in 3 hours and 35 minutes. Holy cow that's better than the 14 hour drive!!




Fuel is only $5.37/gal here compared to..... wait for it.......... $7.03/gal at Reno International. (See what I mean about GA friendly.)




It gets better too. A couple of weeks ago there was a post on VAF about hangar space available at Carson City during the air races. I responded and Dayton Murdock said come on down. He has a 60' X 60' hangar that can hold 4 RV's. How sweet is that?




Oh and here's our badass rental car. Well maybe not bad ass.

Back