9/05/06

Supposed to fly at 4:30p today but my old instructor called me up at 3:45p and asked if I would mind following him over to Tacoma Narrows to drop off a plane and then fly him back to Crest. He said he would have my plane ready to go when I got to Crest and I would not be charged for the trip. Free flying? Is there such a thing? Well there was today at least for .8 hours. He flew one of the 152s over and I followed him in a 172. He contacted Tacoma Tower as a "flight of two" so I never had to make any radio calls and we both were cleared for landing. He tied up the plane at the Avionics Shop and we were soon on our way back to Crest.

Back at Crest my friend Nick was waiting. He flew up his club's Beech Skipper from Auburn and our plan was to fly both planes to Jefferson County Airport (0S9) located in Port Townsend. We reviewed our flight plans, pluged our route in to each of our GPS units and we were soon on our way. As soon as I lifted off, he entered the runway and took off. Our plan was to fly together, without being too close together.


Getting ready for takeoff




On my way to the first waypoint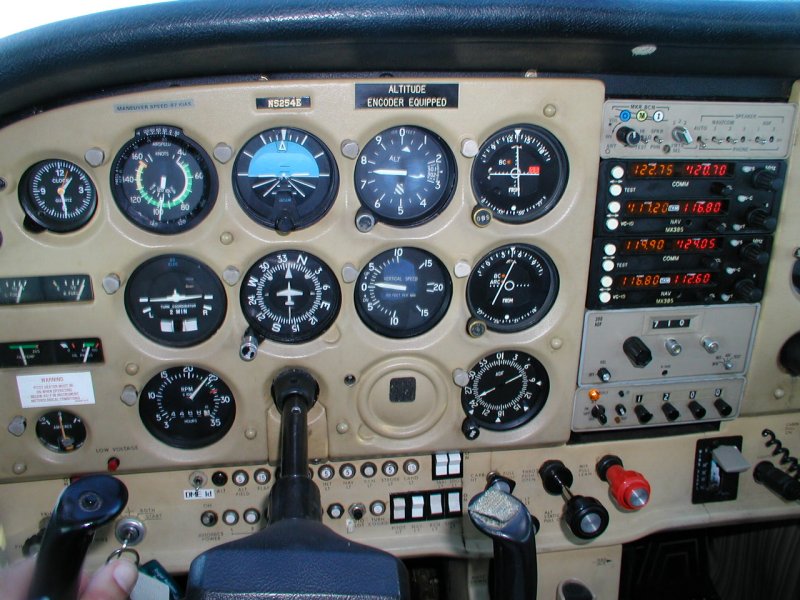 Jefferson County Airport is the brown grass area ahead and to my right. I am going out over the water to set up for the 45 for runway 27.




On the ground at Jefferson County




Nick on short final in the Skipper.




The plane I flew up




On downwind after departure. It was brutal taking off directy into the sun, but the winds definately favored runway 27.




Some formation flying pictures




Watching the sun go down from 2800ft. A nice end to a great trip.

Back