08/20/16

Flew to the AOPA Fly-In at the Bremerton Airpot with Lauren and Darin.

This was the first AOPA fly-in that I've been to. I guess they do like 5 a year at various airports across the country. This year Bremerton was chosen as one of the locations and the weather was perfect. I understand that over 500 aiplanes had registered to show up I'm guessing there were at least that many. (Update, 690 airplanes showed up! Wow.)





We decided to get an early start at 7am and beat the rush a little.




Due to the high volume of airplanes arriving, the NOTAM established an arrival procedure. The procedure for aiplanes coming from the South started over the Olympia Airport at 3500ft. It was pretty hazy.




The pattern procedure was a little funky. Everyone flew a right upwind, crossed the field, then right downwind, base and final.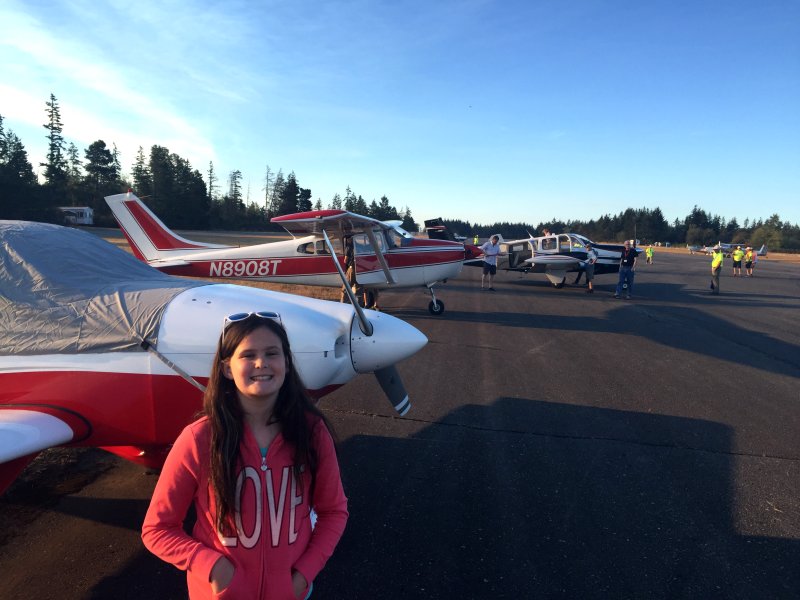 They had us park on the old runway which is now a dragstrip. Since this is quite a ways from all the action, shuttle busses where provided.




Even though they had a fly in breakfast, we decided to eat at the restaurant where we normally do.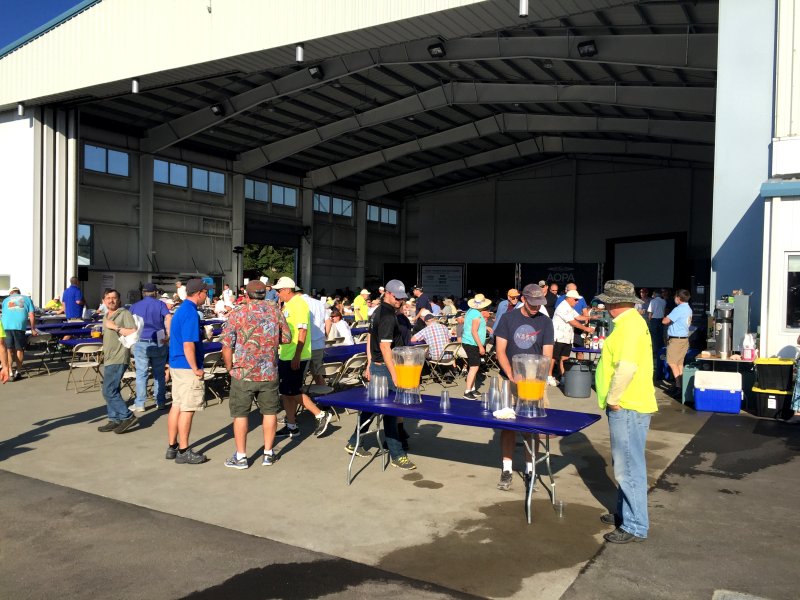 After checking everything out we decided to bail just before 11am. It was supposed to get to 90 something today so we were glad to beat the heat. By the time we left the dragstrip had really filled up. This is looking South...




and this is to the North.




Fun day and I'm really glad Lauren came along

Back