7/28/14 to 8/1/14

Lots of random pictures from throught the week.

Lane really digs these Sonex airplanes




I think their jet is bad ass!




This guy is either too tall or is sitting on something to help him see while taxiing.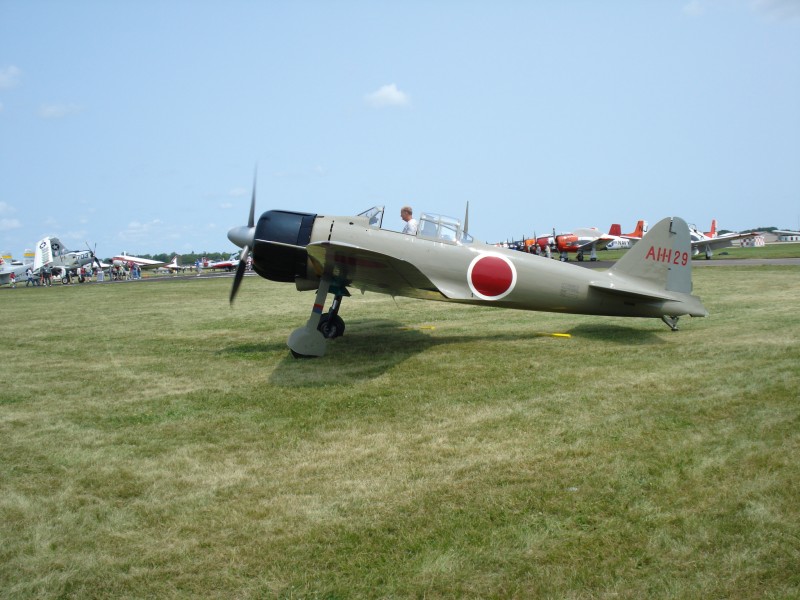 Appropriate T-shirt




The Home Built camping area




I thought this Homeland Security boat was pretty sweet!




Lot's of airshow acts during the week but I really didn't take many pictures since I only brought a small camera.




Tuesday

Lane and I did the Composite workshop for fun...




and actually got to do some glassing.




Lane really liked this RV-8 with the F-14 style paintjob




We'd never seen an Osprey demonstation so this was pretty cool.




The back NW corner of the Home Built Camping also really filled up this year.




Some of the North 40 airplanes.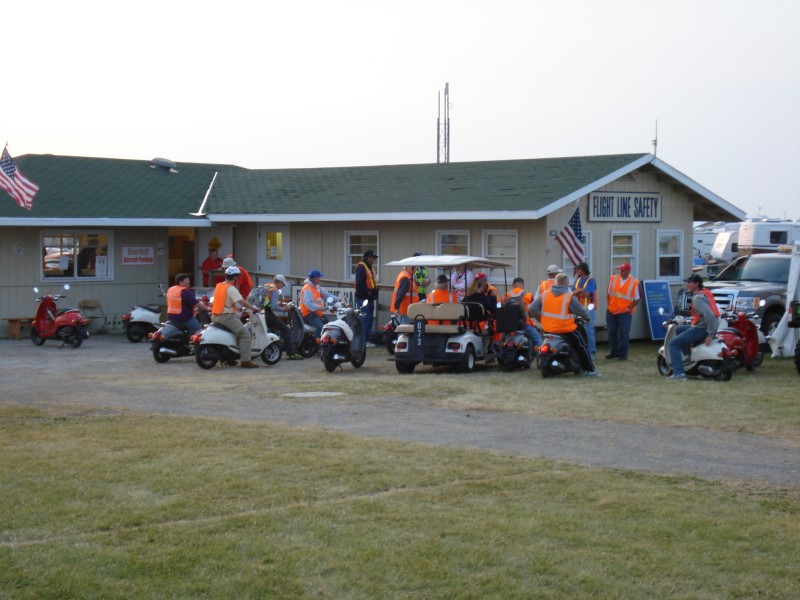 I felt terrible for this guy. He pulled into a camping row and a couple of the flightline guys stopped him and said the row was full. He shut off the airplane, got out and they all helped push him back onto the taxiway. He hadn't realize it but the front wheel had castered completly around and was sticking forward. When he started it up the propellor chopped the front tire and hit the wheel. If that's not bad enough, the composite prop is toast and he'll likely need a full engine tear down. Not a good day. Note: There is a stop mechanism on most if not all castering nose wheel airplanes which prevents the front wheel from castering all the way forward. My RV has it. I looked closely and it looked like this guy just never finished installing the stop bolts because the limiting mechanism was there. Dang!




Wednesday

I didn't end up taking hardly any pictures today because we hit almost all of the vendors. (There were only about 800 here this year.) We probably did more walking today than any other day.





Lane found a cool simulator




This is a wrap not a paint job. It looks great!




Starting to get dark for the Wednesday night airshow.




Thursday

This was sure a nice RV-8.




Thursday morning we took the bus to check out the Seaplane Base.




Later we went to Kid Venture.




Lane got to fly this SPAD control line plane...




and then a RC Trainer airplane.




Lane ended up doing the Kid Venture Flight Education Seminar. The lessons included Human Factors, Weather, Regulations, Aircraft Design, Navigation, Air Traffic Control & Flight Services, and Pre-Flight. Each lesson was 30 minutes or so. Once every lesson was completed, they let the kids fly the RedBird simulator from Oshkosh down to Fondulac. We did the flying part Friday morning.




Out near the main square, these guys where building this Zenith CH 750 from start to finish in just one week.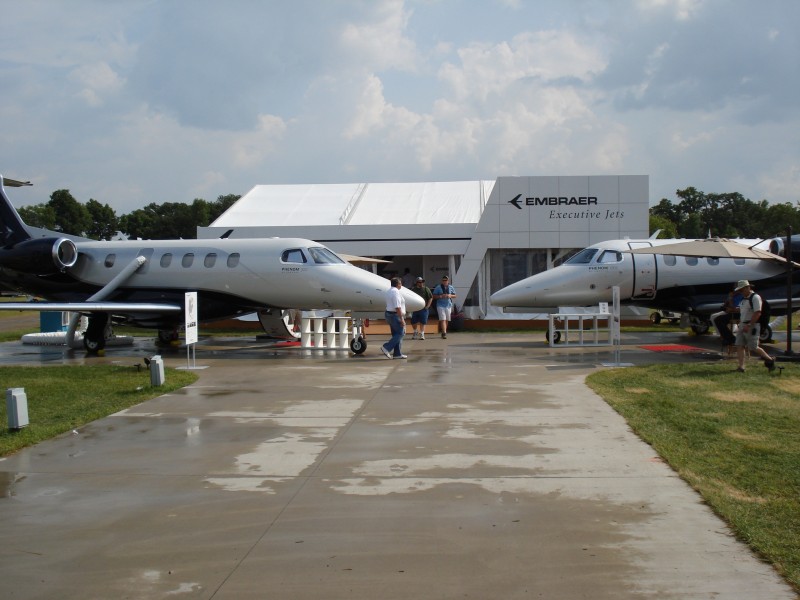 The QED from South Prarie, WA!




Thursday evening a pretty large thunder shower rolled through and we took cover under somebody's camp trailer. We're hiding under a pop out.




All the kids just loved this drivable 747 engine.




Friday

In the morning we went directly to Kid Venture so Lane could make his flight to Fondulac.




After the flight Lane's CFI actually logged the training flight in Lane's logbook. Really neat program for the kids and they learned a lot.

Back