7/18/15


Airventure 2015 Days 3 to 6

They finally got some decent showers in the homebuilt camping area. They brought in two of these semi trailers.





We rode the North 40 bus quite a bit. It will take you to a gate on the North side of the North 40 so you can walk into town for groceries or a restaurant.




The first time they've ever had a B-52 at Airventure.




Perfect sized airplane for Lane.




Sunday morning we decided to take a ride on one of the Bell helicopters to check out the grounds. It was awesome!




Part of Camp Scholer




The Homebuild Camping area. (We are parked at the tip of the yellow line.) It ended up completely filling up by Monday.




Homebuilt Parking. (No camping)




The North 40. This also ended up filling up all the way around the runway.




This thing must be a lot of fun!




Monday morning Lane started his A and P Course at Kid Venture. (Last year he did the Private Pilot Course)




People are really pouring in now!




At the Bob Hoover speech




The West end of the North 40




Getting ready for Burt Rutan at the Theater In The Woods




Two F-35's showed up




A Beech Starship! One of my favorite airplanes.




This is where all the people in Camp Scholer park their bicycles. There's gotta be a thousand bikes in here.




Patty Wagstaff




The only two flying Mosquitos in the world




Jet powered school bus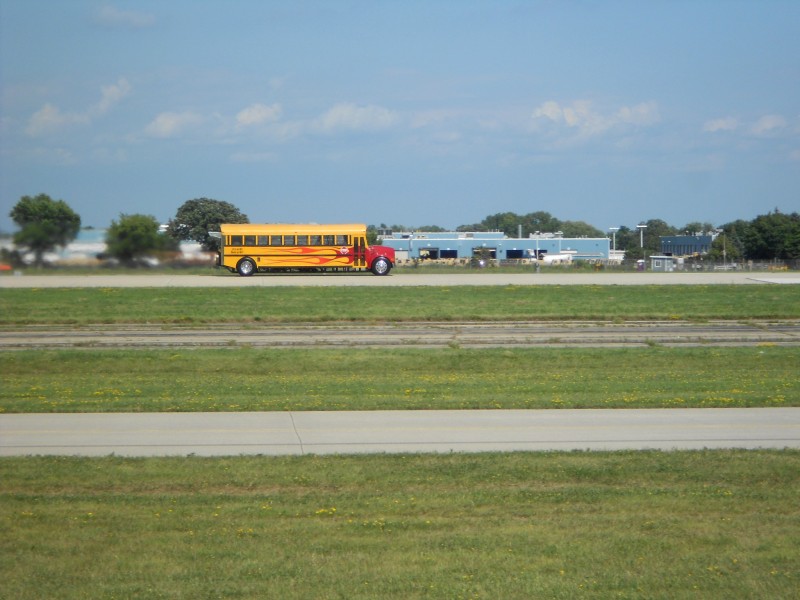 Back