6/4/16

EAA 105 Pancake Breakfast

This morning we flew down to Stark's Twin Oaks airport in Oregon for the pancake breakfast that EAA 105 puts on the first Saturday of every month. They've been doing this for years but today was my first time going. The breakfast is from 8 to 10am so we deciced to leave at 7 to hopefully beat the rush.

Hey another DC-3 at Thun Field!




We ended up with 7 airplanes flying down. Me, Harry, Darin, and Kevin from Thun, and Chad, Michael, and Shawn from Paine.




Really quite the fly in with airplanes everywhere.




Chad




Shawn with Kevin landing in the background.




Well we definately didn't beat the rush and stood in line for about 35 minutes. That's OK the weather was spectacular and we were around good company.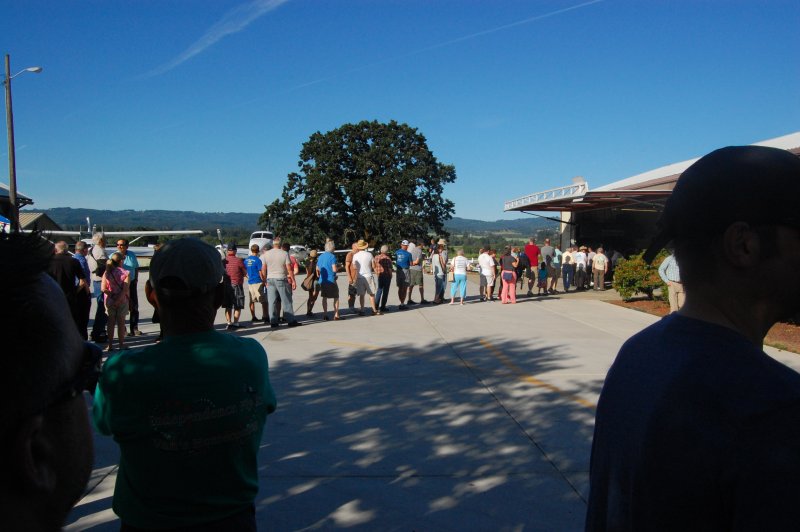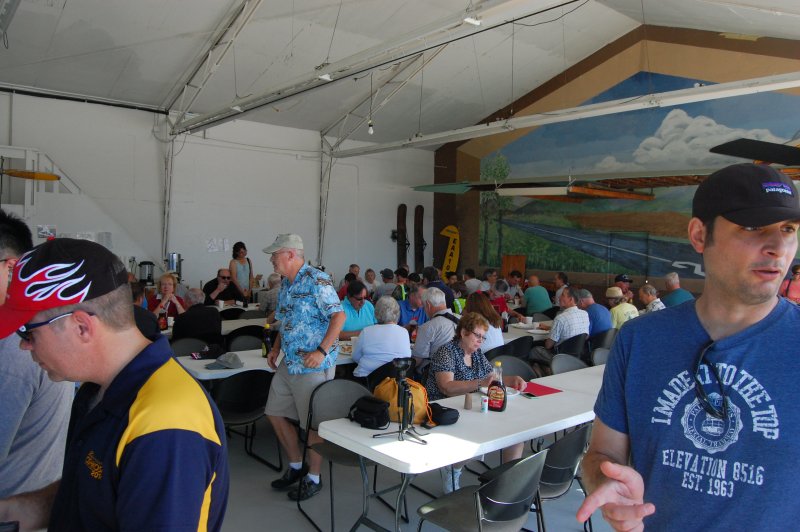 Well here is what everyone is waiting for. Blueberry pancakes, eggs, suasage or bacon, and grits $7 bucks. Flying airplanes to breakfast with your buddies? Priceless!




Even when we were finished eating the line was just as long.




I'm sure this Mooney has see better days. Not sure what the story is.




Getting ready for takeoff. Darin's new paintjob sure looks awesome!




Fun day! It's supposed to get to 99 degrees in Portland today so I'm glad we made it an early morning of flying.

Back