2/22/15

Flew to Spokane (Ellerport Airport) and Sandpoint Idaho with Chad.





We were originally going to meet up in the air somewhere but since it was such a nice moring I decided to fly up to Everett to meet Chad and check out his hangar. (at Paine Field)




I enjoy flying into Paine and seeing all the big airplanes around.




The winds were light and the tower had me land on runway 16L.




Chad's hangar




We took off as a "flight of two" and were soon climbing to 9500ft to cross the Cascades.




We flew pretty much direct to Spokane which took us over Steven's Pass.




Chad took some great pictures.




Lake Chelan




Lake Entiat




Banks Lake




The Columbia River NW of Spokane




Newman Lake is just over the hill




Ellerport Airport




Ellerport is a private strip but Chad knows a guy through a friend that let us park at his place.




He showed us his hangar and nice RV-4.




Chad's friend Corey picked us up from the airport and we went and had lunch at his place. After lunch we headed out to Sandpoint, ID.




Lake Pend Oreille




Schweitzer Ski Resort




Turning final for Runway 1 at Sandpoint Airport. (KSZT)




We both fueled up.




This is the first building of the Silverwing at Sandpoint homes. (A premier luxury fly-in community) Now the whole thing is a big mess with the FAA and the County. It almost looks like a fire station with that fire truck next to it but it isn't.




Nice new FBO building. It is beautiful inside.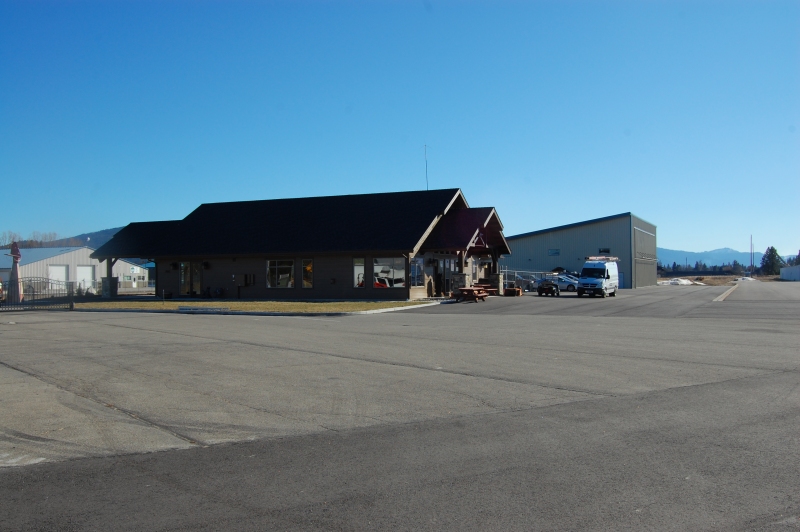 Coeur d'Alene Airport. Chad and I ended up splitting up on the way home. He took Corey back to Ellerport and then headed direct to Paine while I headed home via Ellensburg and Stampede pass.




We got a little dusting of snow earlier this week but not much.

Back