2/21/09

Flew to Bremerton for lunch with Lauren.



Lauren's turn today. Although she has flown several times, today was the first time with just her and I. We had a blast!




On the way back when I called Tacoma tower, they told me to enter on downwind for runway 34. (The wind was about 6kts out of the north) As I got close they called back and asked if I could possibly land on runway 17 with a tailwind. With a 5000ft runway, I said "no problem".




After I landed, I noticed the 100 or so people outside and asked the tower if there was a wedding or something. They said it was a memorial and a "missing man" formation was inbound from the south. Now I now why they wanted to land me quickly.




Here they come. Very cool!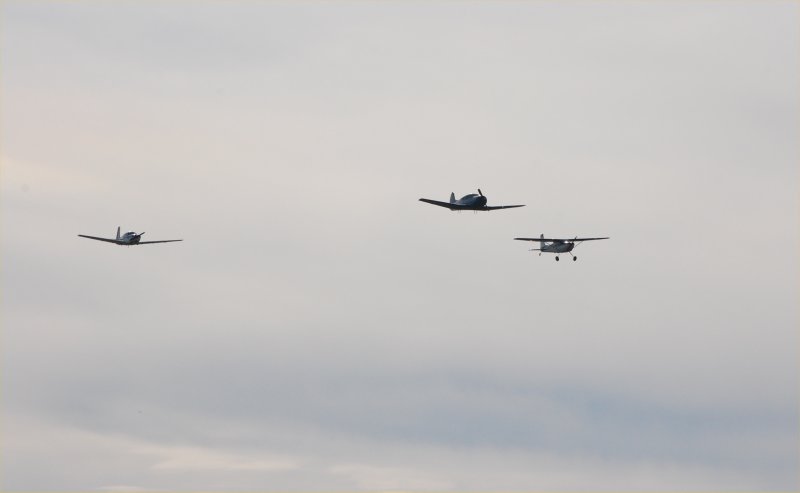 Back