1/28/17

Flew to Redmond Oregon with Chad and Darin


Busy morning at the airport. We left about 9am and there were already quite a few airplanes out. Our plan was to fly to Madras Oregon and take the crew car to lunch somewhere.




Heading Southbound the lighting was spectacular and made for some great pictures.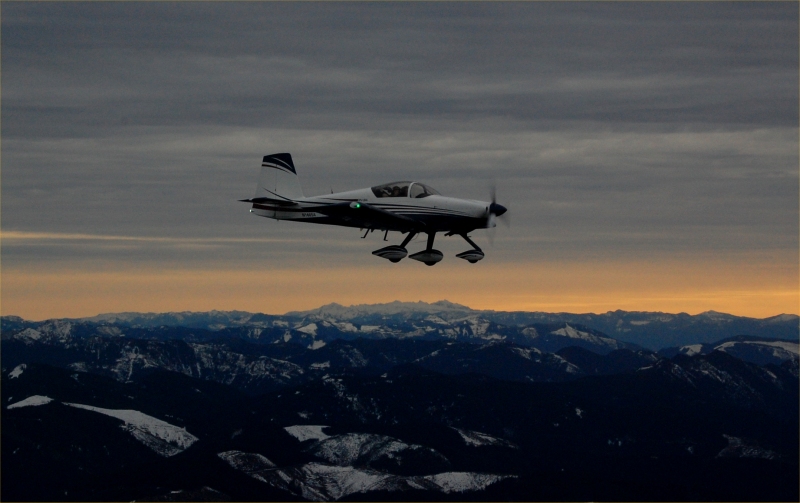 Darin's friend Dave rode with him and got some great pictures of me too.




We crossed the cascades on the South West side of Mt Hood.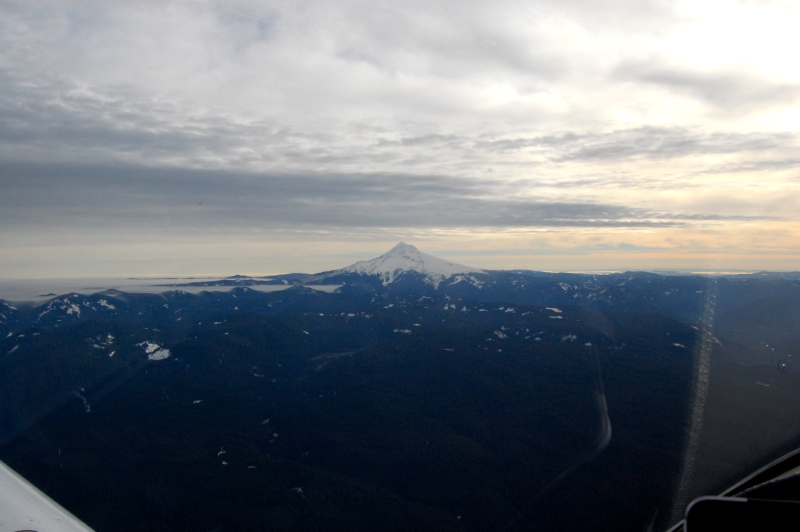 In Eastern Oregon now here is Mt Jefferson off to the right.




Somewhere off the left wingtip is Madras but it was still socked in. Their AWOS was calling 1/2 mile visibility in freezing fog. We decided to press on to Redmond instead.




Lake Billy Chinook. You can see how much it cleared up just South of Madras.




Turning final for runway 23 at Redmond.




We parked at Butler Aircraft Services.




Butler let us take their sweet Buick pilot car into town for lunch.




After lunch just as we were getting ready to head out to the ramp, a medical turbine helicopter departed right over our airplanes. I had all my gust locks on but the wind was so strong it scattered my aluminum wheel chocks about. I've never had that happen before.




Smith Rock




Chad headed straight home but Darin and I stopped by Aurora Airport so Darin could pick up a part for his friend.




Mulino




Entering on right base at Aurora.




Flew over Portland on the way home.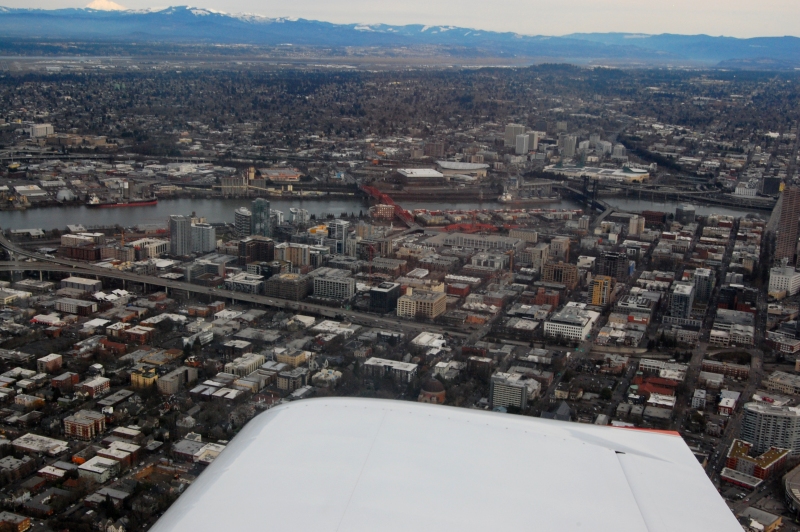 Flying over the city of Portland you have to be below 1800ft to be under the Class C airspace. Today we decided to stay low and flew most of the way home just over 1000ft agl.

Back